A Big Thank you to everyone who hascome by, read, commented and/or submitted their entries.

Myne will be choosing the winner of her book from the super short stories listed below and explain why she has chosen that specific one. The winner will get either a hard or eBook copy of A Love Rekindled. Without further ado, here they are: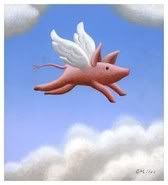 From Linny
My hubby is the love of my life. I don't tell him that, need to keep him on his toes. We met at University when I was late for class and there was a empty chair next to him. As it turned out, I was sitting between two males. One who knew what he was doing (hubby) and one who didn't. Hubby introduced himself at the end of class. I remember mumbling, "Bye," and thinking, "Go away!" But hubby's persistence eventually wore me down. His constant emails reminding me where to go for my classes were too endearing to ignore. ;-)
"I watch the rise and fall of your lungs. Peace lines your face in sleep—the only time you find it. What I want for you slides through my fingers and blows away in the wind: stability, calm, using your real name
But they are after you, my love, and therefore after me. I must protect myself
I slip the note under your hand. Your gun I slide into my purse. My lips linger on your cheek before I disappear into the night, desiring safety.
I love you. When you can use your real name again, I will find you."
From Beverly @
The Wormhole
I dated my current boyfriend when I was in the seventh grade - you know hand holding, dog walking kind of dating (not old enough to drive). One day he had a song dedicated to me on the radio - Angel of the Morning. Fifteen years later, we started dating again - one night he took me to a concert - it was Juice Newton - and she sang Angel of the Morning - it was awesome!
From Seun @
http://www.naijastories.com/members/seun-odukoya/
GUILT
They were struggling.
He wondered why she was struggling. She had come willing, hadn't she? Why would she follow him home on such a night and not expect…
With a loud 'RIIIP' her blouse gave way. He froze, staring at the full breasts in a black bra and whatever reason he had left crumbled. Grabbing the twin morsels he made to taste them, noting that she was no longer struggling.
Then he tasted salt.
She was crying.
Like a dash of cold water in the face he remembered his daughter and slid off her, mumbling 'I'm sorry' over and over…
Thank you Myne for graciously agreeing to be featured on my blog. It was a great privilege to be given the opportunity to explore you as an author.