Chicki Brown is in the house y'all.
You may have noticed that I am strategically going about handing out guest blog invitations. That's because my intentions although honorable are not all that altruistic.
As I write the first draft of my book I am also doing my homework on what I should be cognisant of as a new writer attempting to self publishing.
Chicki Brown is the owner of one of my favourite blogs,
Sister Scribbler
. She dishes out expert advise and wisdom on that blog like nobody's business.
I suggest you hasten and check her out if you want to up your game in writing and self publishing .
I am also hosting a book promotion for Chicki from today until the 30th November. Five (yes 5) lucky customers will win gorgeous key chains when their purchase
AIN'T TOO PROUD TO BEG.
You may be asking yourself why a sports car key chain. That reason becomes obvious once you read this excerpt from the book at
Fabulosity Shops Online
.
But we don't leave you empty here.
You see the cover to the left, oh snap no that's to the right, above?
That is the cover to the book one lucky visitor will win.
To stand a chance you don't have to do nothing fancy, just subscribe to the blog using the "SUBSCRIBE TO NEWLETTER" form.
All it needs is your name and email and you're done.
You will also find it to your left and at the bottom of the post..

Now over to Chicki:
Wendy asked me to write a post on what I believe an author should do when preparing for a book release. A tremendous amount of work goes into a book release, particularly if you are an independent author, because all of the responsibility is on you.
Start with a general timeline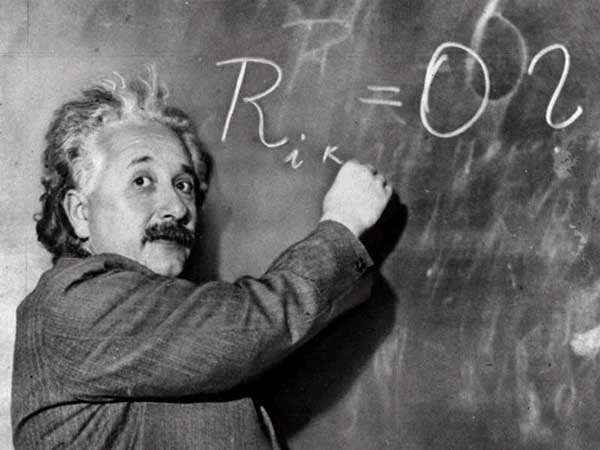 A timeline isn't something to which you have to hold fast, but it will give you a goal and help to keep you on schedule with the launch. For example:
•
Get cover done by January 1st
•
Finish writing the manuscript by January 15th
•
Do a final read-through and send to beta readers by February 15th
•
Send manuscript to editor by February 28th
•
Complete editor revisions by March 7th
•
Format and publish the e-book by March 15th
•
Launch the e-book on March 15th
Once the book is written, you need to give yourself enough lead time in between each task. I've run into unforeseen challenges which necessitated changing the release date at the last minute, and wasn't pretty.
Since I am an indie author, this post looks at the topic from that point of view, and I'll address them in what I think is the order of importance.
Get a professional edit done
The most important thing any indie author should do before publishing their book with any retailer is to have the book professionally edited. What I mean by professionally is by a person who edits as a business, not a friend or a relative. This person needs to know correct grammar, punctuation, syntax and it would also be very helpful if they are able to give you input on the story as well. If something isn't flowing well, or you have written conflicting points, your editor needs to be able to pick up on those things.
Very few completely error-free books are published these days – whether traditional or indie, but as an author, in the end you are responsible for the product you put out there. The best way to find a reputable editor is to ask other authors. They can tell you who to stay away from and who they recommend.
Get your cover done early
This is helpful so you can do an early cover reveal. You can also use the image for any pre-release promotions.
Start pulling excerpts from the book
These can be used for pre-release promotion, which you can start by sharing on your own blog and/or social networks. Most likely this will be before the finished manuscript is edited, so be sure to say that the excerpts are unedited.
Start finding online sites/pages/groups where you can promote the book.
Focus on web sites that promote books and social network reader/book groups so you're not merely promoting to other authors. Facebook, Twitter, Pinterest, Google+ and Instagram are the top four social networks, so if you don't already belong to these sites, it's beneficial to become active on at least two of them. Share short excerpts, character photos, character interviews, etc.
Set up a blog tour.
Get around the Blogosphere and tell people about your new release! There is no need to hire a company to handle this, if you don't have the funds available. All it takes is sending an e-mail or Facebook message to authors with whom you regularly interact online, and ask if they can host you. Be sure to ask the host whether they want you to do an interview or a book feature and exactly what they need from you.
Prepare a package for them. If you're doing a feature, provide a short description of the book, an excerpt (try to have a different excerpt for each guest blog feature), cover image, buy links, and author photo, if you use one.
Giving away a copy of the book at each visit is also helpful in getting readers to stop by the site. Specify whether you are giving away only Kindle copies or other retailers. If you have paperback copies, mentioned that they are signed copies.
Be sure to thank everyone who offers to assist you.
Get some printed postcards advertising your book
Even if you publish strictly in electronic format, promo postcards are great to hand out to people in person. It should have the book cover image on one side and a short description of the book with buy links and your personal info such as web site address, blog URL, and Facebook page URL. Do not include your phone number or address, since that only invites unwanted personal contact.
Companies like VistaPrint can do reasonably-priced postcards, but you can make your own using Word, PowerPoint or other software. I make my own two-sided postcards, get them printed in color on photo paper at Office Depot and they only cost me $1.39 per sheet (which is four cards.)
Celebrate your book release
It might be a party, a simple champagne/sparkling cider toast with your significant other, best friend or an author friend. Or you might simply treat yourself by taking a few days off to do nothing but read your favorite authors and get some rest. Or go out to dinner at your favorite restaurant. Publishing a book is a major achievement, and only 0.01 percent, of the nearly 7 billion people on Earth can make that claim so, do something!
--------------------------------------------------------------
And now about that book you could win, remember to subscribe
to the Newsletter if you have not already.
School media specialist, Gianne Marvray, has been through the worst two years of her life physically and emotionally. After a battle with cancer and all it entails, she is finally ready to start living her life again. She wants to see new places, meet new people and experience new things, but she isn't ready for the rollercoaster ride she's about to embark on when she meets Las Vegas personal trainer and raw vegan foods advocate, Marc Stafford.
After a four year absence, Marc comes home to Atlanta to attend a family celebration in one of his brother's honor. He's not thrilled about seeing his father, but he has promised his mother that he won't throw off the family balance by being the only one of their six sons absent. All Marc wants to do is make an appearance at the event and spend a little time with his brothers. Little does he know that this is the night he will meet the woman who will forever change his life.
EXCERPT
"I wasn't aware that you and Marcus knew each other," Dr. Stafford said, eyeing his son from where he stood in the kitchen that opened into an enormous family room with an equally enormous fireplace facing floor-to-ceiling windows.
"We just met today, Daddy," Marc said, giving an anxious glance into the spacious room beyond the kitchen. The two toddlers had made themselves comfortable on either side of a woman Marc introduced as Ramona, Vic's wife. Heat filled Gianne's cheeks when Ramona looked her up and down and said, "My God, she's gorgeous, Marc."
Gianne wondered why he didn't bother to tell her they weren't a couple, but he merely said, "And that's coming from a former Miss Georgia. She's responsible for giving old ugly Vic these cute kids."
"Marc's here!" Nick announced and almost a dozen pairs of eyes focused on them. Two equally good-looking men rose from the sectional sofa and rushed over to meet her.
"These are the two you haven't met, Greg and Nick. Gentlemen, I'd like you to meet Gianne Marvray."
She scanned the three men before her and silently thought that the fineness quotient in this one room was off the charts.
"Whoa. You're looking real Vegas, man," Greg said, giving the hair draping over Marc's collar a playful flip.
Gianne didn't miss the way Marc drew back with a quick jerk before he said, "Well, we're a little more relaxed out west."
Dr. Stafford shook his head and groused, "Too relaxed, if you ask me."
Marc's mother reached up and patted his cheek. "I love his hair long. It reminds me of when he was a little boy."
"And people always mistook him for a girl," Dr. Stafford mumbled.
His father's comment seemed strange to her, since it was clear Marc had him to thank – or blame – for the wavy hair, only Dr. Stafford's was cut short and brushed back from his face.
The air in the room crackled with a confusing mixture of love, admiration, jealousy, disappointment, and hurt feelings. Gianne couldn't wait to learn more about them.
About Chicki Brown
Shades of Romance Magazine 2011 Author of the Year, Chicki Brown has published six novels and one novella, all of which have made different Kindle bestseller lists.
A voracious reader since she was a child, Chicki grew up in New Jersey reading everything she could get her hands on. Now she concentrates on romance, women's fiction and suspense.
Mother of two and grandmother of five, Brown was born and raised in New Jersey and now calls suburban Atlanta, Georgia home.
She can be found at any of the following sites: