Ladies and
gentlemen we
are only hours away from the first day of the first day of the hop and we have Dianne Greenlay, author of Quintspinner-S Pirate's Quest, to usher us in.
Dianne's book will be listed for only $2.99. Don't forget to check it out.
10 Things I Wish I Had Known Before I Became An Author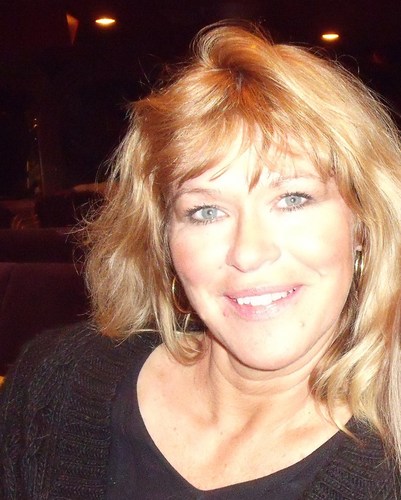 Some people write just for themselves. (Drawers full of scribbled down short stories and poems for-your-eyes-

only anyone

?) These people are writers. Not authors. There IS a difference. The

author

part is where you do the hard work that is required to get the story or poem ready for

judgment

by

the rest of the world, and then succeed in doing so. Writers write for the joy of capturing thoughts down on paper or screen. Authors do this too, but hope to make a living at it. Most writers secretly long to become authors.
Telling the story is the easy part. Then comes the hard part of editing, rewrites, cover design, and

…

marketing your product.
Writing to make money is a business. There are costs involved and hopefully, monies earned. You do not have to spend a fortune to get a good quality book out there (although some have) but you probably DO need to pay for some services such as book cover design (if you don't have a fantastic, eye-popping cover, it will never be noticed at thumbnail size. I hire Derek Murphy at http://bookcovers.creativindie.com/ to do the book covers for my Quintspinner series. Treat yourself to seeing some amazing book covers over on his site). The Internet provides groups to join professionally (http://allianceindependentauthors.org/

)

and lists places to get answers to questions about "how-to" for most things related to publishing a book and becoming an author. Other jobs, such as proper formatting can be hired out at a reasonable cost, to people who will make sure that it's done properly. End result? You will have a great product to sell. Do not skimp on the quality.
You MUST embrace technology. You cannot get away from using it and it will be a steep learning curve. If, like me, you are somewhat of a computer troglodyte, learn what you can on your own, and then hunt down a teenager who, for the price of some weekend beer money, will teach you how to upload, download, resize

jpg's

, start a blog and a Facebook page, etc. They have grown up with this stuff. They're really, really good at it. Pretend the money you're paying them is going

toward

their university savings.
You should have a plan. Several of them actually. A plan for your book's plot. A marketing plan for your book's introduction to the world. A financial plan for your expenditures. Do not do any of these by the seat of your pants.
Word of mouth is still the most effective (and cheapest) way to get your book out there in front of hopefully thousands of pairs of readers' eyes, and without a doubt, book bloggers are the best way to spread the word about your book. They connect with a built-in audience of readers. Book

bloggers

are an author's BEST avenue of book discovery.
Most of your friends and family members will abandon you after the novelty of your first book wears off and you have not immediately been invited to be a guest sitting and chatting on Oprah Winfrey's couch. See the next point.
Writing is a solitary occupation and it is vitally important to make connections with other writers. Preferably those who are authors. Not only will they have advice about formatting issues, royalty statements, Amazon algorithms, and be able to offer encouragement to you when you are full of self-

depreciating

thoughts (Why can't I write the next BIG THING? Why do I continue with this?), but they will completely understand your need for a glass of spiced rum and coke and a bowl of chips and dip to get the creative juices going. (Hey, I am writing a pirate series after all.)
The pathway to authorship will become littered with sacrifices. It's a demanding career choice and it does not willingly share your time with anything or anyone else in your life. Got time to watch a season's worth of your favorite TV show? Nope. Spend a few hours on a lazy afternoon reading for pleasure? Not likely.

Want

a weekend to work on [insert your favorite hobby here]? Not going to happen. You will be hunched and crunched over your keyboard, eyes nervously flickering over your accumulated word count, as the sounds of your family's laugher floats over your head

from

the family room elsewhere in your home.
This is the most important point of all and if I had known this, it would have made the journey of writing my first book so much easier: the heart-pounding, intense thrill of seeing your book available for sale online for the very first time, or better yet, holding it as a physical copy in your hands, makes all of the above WORTH IT. Every lonely, frustrating, exciting, wonderful, challenging minute of it. I really wish I'd known this from the start. Wouldn't have gone through quite so much spiced rum, I expect

…

Cheers!
Even in the year 1717, one month, one week, or one day, can make all the difference in the world.
One month ago, Tess Willoughby was the daughter of a well-to-do physician in London, and she witnessed the murder of an old seer. Coming into possession of the dead woman's odd ring – an ancient Spinner ring, known by the locals as the Ring of Prophesy, she was wrongly accused by her father of having stolen the ring.
Three weeks ago, by her father's arrangement for the family, she became an unwilling passenger on a merchant ship bound for the pirate-infested waters of the Caribbean.
Two weeks ago, at her father's insistence, she became forcibly betrothed to a man who she recognized as being the seer's murderer – a man who covets her only for her ring.
One week ago, she met a sailor and experienced the thrill of being in love for the first time.
Two days ago, she realized that such a secret love would endanger them both, and,
heart-broken
, she was forced to choose her loyalty.
Yesterday, her fiancé betrayed her during a pirate attack and those she loved were slaughtered.
Today, she is plotting to save her own life and perhaps to take his in retribution. The ring is urging her to decide quickly...
Tomorrow will be too late.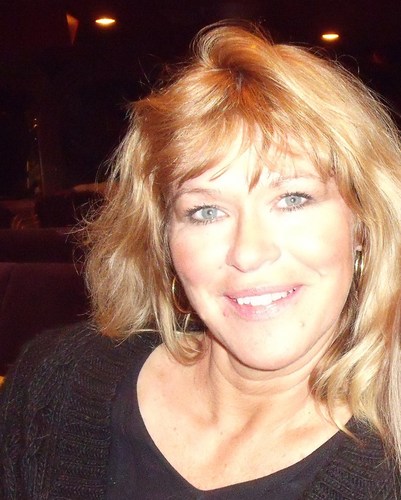 Born and raised on the Canadian prairies, Dianne Greenlay is the author of the hilarious story, THE CAMPING GUY, as well as QUINTSPINNER – A PIRATE'S QUEST and DEADLY MISFORTUNE, Books One and Two in a fast-
paced award
– winning adventure series, set in the 1700's, in the pirate-infested waters of the West Indies.
Greenlay
is also a playwright, producer, and Creative Director of the long-running community theater group, Darkhorse Theatre. She is fluent in at least her mother tongue and she thanks her fierce English teachers for that. More of her thoughts on life can be found at
www.diannegreenlay.com
.
Thank you so much for visiting
I hope you will drop a comment and show Dianne some love.
Don't forget to follow via GFC above, and I will do the same.