You may remember that Dianne was features in one one of the weekend Sneal Peek spots with her absolutely gorgeous book:
QUINTSPINNER – A PIRATE'S QUEST, whose cover seems to have been desined especially to sit on my blog. Lawd it was beautiful.

Yoday Dianne is here today talking about deadlines. Oh oboy do I dread them. This is definitely handly for me right now because i do feel like I am about to fall apart from everything not so much on my plate as over flowing far beong it.


How to Meet Deadlines and Remain Sane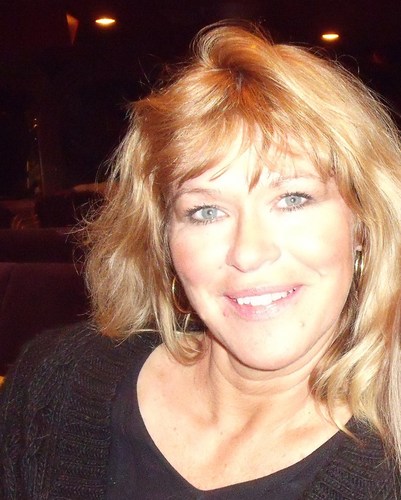 How to Meet Deadlines and Remain Sane
My name is Dianne and I am a procrastinator – a busy one, but nevertheless I am an authentic procrastinator.
Yet somehow I manage to work at a fulltime day job, assist Hot Stuff Hubby with a part-time endeavor, direct an annual 2 week stint of dinner theatre, take care of two very large yards year round, sit on three community boards, keep in touch with 6 grown children and dispense motherly wisdom on a daily, sometimes hourly basis (yes, I am, as well, a hovering helicopter parent with 30 plus years of experience), and I write novels. Sandwiched in between all of this big stuff is the little stuff – the "crack filler stuff" that holds my life together. (More on this later.)
Know this truism and Rule of The Universe: WORK EXPANDS TO FILL THE AMOUNT OF TIME ALLOTTED TO IT.
It always has and always will.
This is actually an unwritten law from the higher realms of Quantum physics. (C'mon, stick with me as I ramble on here – it will soon make sense, and you will be able to brag to your friends about your literary choices by casually saying something to the effect of, "Yeah, so I was reading this blog post on Quantum physics the other day …." Now how impressive would THAT be?)
But I digress. It's all about the energy not being able to be created or destroyed. Which means there will always be stuff to get done. Always. You will never get caught up. All the great minds in physics realize this. Just ask them – physicists like Albert Einstein and Stephen Hawkings. Ok, well maybe it's too late to chat up ol' Albert but Steve, if you're reading this post, feel free to leave a comment at the end.
The point of the Rule of The Universe is that in order to meet deadlines, you must put your tasks on The List (see point #1 below), and assign a start and stop time to each one. Do this and It. Will. Get. Done. The trick is to get through The List without bleeding every last drop of energy out of you.
Here's how I manage to meet deadlines in view of the aforementioned rule, while remaining calm and a little bit shy of crazy:
1.
Make THE LIST. Here's how. Get a calendar. No, not just the one in your phone, although that's a dandy way to get audible reminders of how much time you've got left. Get a paper one as well, or at least a piece of paper and write down the deadlines in the spaces of the appropriate days. Estimate, realistically, how many minutes/hours/days it will take you to do the task and, working backwards from the deadline date, write the start time down. Oh, and seriously? Capturing all of the things/events/issues/meetings/promised outcomes on paper makes them much easier to keep track of. This in itself relieves an unbelievable amount of mental stress. You no longer have to attempt to lasso all of those thoughts and mental memos racing and banging around inside the old noggin, which is kind of like trying to herd an armload of cats into your car for a trip to the vet for yearly vaccinations. (Cats instinctively know what you're planning. Think only kind thoughts towards them.)
2.
Stay focused and devote the time solely to the task at hand. You'll be surprised at how quickly you finish something if you have only a set amount of time in which to do it, and you'll be surprised at how good the wash of relief feels when you can tick a task off your list of things-to-be-done.
Ever get a phone call from friends who want to drop by in 15 minutes? Suddenly you can do the sink full of dishes, or at least hide them in the dishwasher, vacuum the cat hair off the couches, wipe the last meal's crumbs from your kitchen counters, sweep the floors, toss the smelly bag of garbage into the outside can, and put your feet up, looking like you have nothing else to do for the evening, before the doorbell even rings. Under normal circumstances, those household tasks could have eaten up an entire afternoon.
3.
Break up overwhelming tasks into manageable bits and set a goal for yourself with a time limit. One hour. One day. Maybe one week, although that's almost too big – it leaves lots of squirming room for those of us who have an issue with staying on task. Hoping to write your next novel and get it finished in this decade? (I speak from personal experience in trying to get Book Three in my Quintspinner Series done.) How about writing 100 words at every meal? That's not asking a lot. How many times have you been asked to fill in an online form for your book and in doing so, must leave a 100 word description? All of a sudden 100 words fly onto the page in a matter of a few sentences, and before you know it, you're OVER your allotted limit. (Take this #3 point for example. It's 143 words up to this point, not counting this sentence. How easy was that?)
4.
Learn to say "No." And practice saying it out loud. There IS a practical limit to how many tasks a non-super-human being can take on and still retain some semblance of sanity. Pass that limit, and unmet deadlines will fall by the wayside like heat-struck guards at the palace gates.
5.
Set rewards for yourself, to be enjoyed at the end of tasks. Rewards are the crack-filler stuff that stops me from fragmenting. (See? I promised that I would get to this part.) Rewards can be as decadent as a glass of wine, some white chocolate, and a soak in the hot tub, or as practical as watching a favorite TV show, reading for pleasure, or indulging in a hobby.
However you choose to time-manage your commitments, make sure that they leave you with a feeling of enjoyment, or at least some level of satisfaction upon completion. Otherwise it's just an expenditure of energy on matter that doesn't matter. But that's another lecture on a subset of Quantum physics, best saved for another time. I'd love to hear from you on how you effectively meet YOUR deadlines. Now go get that calendar.
Even in the year 1717, one month, one week, or one day, can make all the difference in the world.
One month ago, Tess Willoughby was the daughter of a well-to-do physician in London, and she witnessed the murder of an old seer. Coming into possession of the dead woman's odd ring – an ancient Spinner ring, known by the locals as the Ring of Prophesy, she was wrongly accused by her father of having stolen the ring.
Three weeks ago, by her father's arrangement for the family, she became an unwilling passenger on a merchant ship bound for the pirate-infested waters of the Caribbean.
Two weeks ago, at her father's insistence, she became forcibly betrothed to a man who she recognized as being the seer's murderer – a man who covets her only for her ring.
One week ago, she met a sailor and experienced the thrill of being in love for the first time.
Two days ago, she realized that such a secret love would endanger them both, and, heart-broken, she was forced to choose her loyalty.
Yesterday, her fiancé betrayed her during a pirate attack and those she loved were slaughtered.
Today, she is plotting to save her own life and perhaps to take his in retribution. The ring is urging her to decide quickly...
Tomorrow will be too late.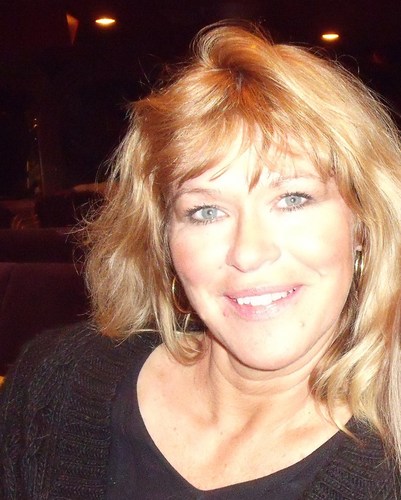 Born and raised on the Canadian prairies, Dianne Greenlay is the author of the hilarious story, THE CAMPING GUY, as well as QUINTSPINNER – A PIRATE'S QUEST and DEADLY MISFORTUNE, Books One and Two in a fast-paced award – winning adventure series, set in the 1700's, in the pirate-infested waters of the West Indies. Greenlay is also a playwright, producer, and Creative Director of the long-running community theater group, Darkhorse Theatre. She is fluent in at least her mother tongue and she thanks her fierce English teachers for that. More of her thoughts on life can be found at www.diannegreenlay.com .
Fine more of Dianne's books on her AMAZON page.
Follow her on TWITTER.
Thank you so much for visiting
I hope you will drop a comment and show Dianne some love.
Don't forget to follow via GFC above, and I will do the same.
HOW TO PARTICIPATE IN THE MARCH BOOK FRENZY HOP
By the by, if you have not done so already, join us for 4 days of undeniable fun....and you may just walk away with awesome books and cash in your paypal account.