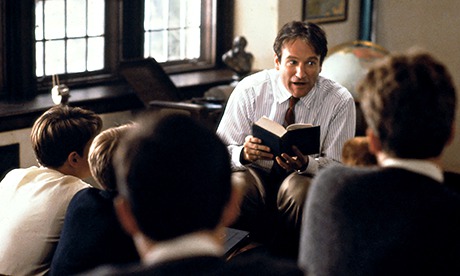 My heart skipped a beat when I saw a post to this effect on Facebook and I just had to share my heartfelt condolences and say how incredibly sad I am to hear of it,.
Are we getting to that stage in life where all bigger than life people (or so we thought) seem to suddenly appear all too human.
Thsis
year started with the tragic passing of Nelson Mandela (my former president) than Maya Angelo, an icon that gave me the love and appreciation I have for poetry and now Robin Williams whose movies I grew up on and now enjoy with my children.
I pray that he, too, like the greats he has joined will Rest In Peace.
I cannot remember a time when I heard of him being controversial or demanding, but always peace loving and could be depended upon to bring laughter and hope to millions of homes and hearts. Therefore, I think this poem by
BY
EMILY DICKINSON
is quite fitting to
honour
him:
"Hope" is the thing with feathers
-
That perches in the soul
-
And sings the tune without the words
-
And never stops - at all
-
And sweetest - in the Gale - is heard
-
And sore must be the storm
-
That could abash the little Bird
I've heard it in the
chillest
land
-
And on the strangest Sea
-
Yet - never - in Extremity,
It asked a crumb - of me.
Reports on Robin Williams: