I've included the whole long blurb because it is so delightful....l love it.
Take the time to read it.....it is worth it.
The momentum builds with an intensity that's gratifying.
Even in the year 1717, one month, one week, or one day, can make all the difference in the world.
One month ago, Tess Willoughby was the daughter of a well-to-do physician in London, and she witnessed the murder of an old seer. Coming into possession of the dead woman's odd ring – an ancient Spinner ring, known by the locals as the Ring of Prophesy, she was wrongly accused by her father of having stolen the ring.
Three weeks ago, by her father's arrangement for the family, she became an unwilling passenger on a merchant ship bound for the pirate-infested waters of the Caribbean.
Two weeks ago, at her father's insistence, she became forcibly betrothed to a man who she recognized as being the seer's murderer – a man who covets her only for her ring.
One week ago, she met a sailor and experienced the thrill of being in love for the first time.
Two days ago, she realized that such a secret love would endanger them both, and, heart-broken, she was forced to choose her loyalty.
Yesterday, her fiancé betrayed her during a pirate attack and those she loved were slaughtered.
Today, she is plotting to save her own life and perhaps to take his in retribution. The ring is urging her to decide quickly...
Tomorrow will be too late.
A secret and unauthorized trip through the chaos of a 1717 London marketplace takes a bizarre twist for 16 year old Tess. Unexpectedly witnessing the murder of a renowned Seer, Tess becomes the keeper of the old woman's legendary spinner ring and its supposed power of prophecy. Returning home, Tess bears the brunt of her father's rage when he is informed of her disobedient excursion. An ensuing altercation with her father leads Tess to the discovery of a family secret that stuns her.
Even so, she never imagines that she will soon find herself forcibly betrothed to the murderer and trapped on a ship bound for the pirate-infested waters of the West Indies. With increasing dread, she realizes a growing attraction that she has for a handsome sailor puts both their lives at risk. Moreover, she quickly discovers that her ruthless fiance covets her only for her ring and its power, and will stop at nothing to obtain it for himself.
The stakes for survival become unbearably high when she is thrust into the hands of a marauding band of pirates, and she must make an agonizing and life-threatening choice for herself.
A tale of pirates and treasure, love and betrayal, all bound together by a dash of ancient magic, Quintspinner has been described by readers as "a wonderfully entertaining, fast and furious ride; Lord of the Rings meets Pirates of the Caribbean".
He would have retched, had his mouth not already been open in a strangled scream. He hoped the thickness of the stone walls would prevent the others from hearing him. It would not do for a man of his ranking to be caught in such a compromising position. Performing such a compromising act. It was revolting to him yet had to be done.
Sitting erect on a chair in front of the fireplace's bed of embers, he swiped at a bead of sweat that ran down his cheek and into his carefully groomed beard. His legs, powerfully built from past years of required training, nonetheless shook uncontrollably. Exhaling a long steadying breath, he began. It was time.
The tip of the iron rod glowed crimson and sizzled as it seared into his flesh, melting skin then muscle. He pressed it deeper into his own upper chest. Hot tendrils of smoke curled up into his nostrils.
The brand would make the difference. He was certain of that.
He was alone in the bed chamber and had secured its great wooden door shut against any intrusion. This was not a procedure for the uninitiated to witness. He had had to do it on his own. He had considered taking a stiff drink beforehand to help numb the anticipated pain but had wisely decided against it. There could be no room for error..
It had to be perfect in its placement.
Perfect in its outline.
Was it any wonder he'd had no results with the ring before this? The bejeweled circle sat just above the middle knuckle on his little finger and could be pushed down no further. It was too small for him to wear it properly.
And he'd not been born with the mark.
Without one, it was said, the power of the ring's verdurous emerald stones would be minimal. Ineffectual. Obtainable, to be sure, but not without months, maybe years of practice. But now ….
He could hardly wait for his burnt flesh to heal.
NOTES ABOUT THE BOOKS
QUINTSPINNER – A PIRATE'S QUEST is a cross-over novel that has entertained both YA and adult audiences alike. Meticulously researched, yet not your typical historical fiction, it presents the blood and the mud of life in the 1700's and has won numerous Book Awards in YA, Historical, and Commercial categories.
It has been described by reviewers as
•
"an amazing tale that has it all - murder, mystery, suspense, action, fantasy, and a bit of magic thrown in" ( Ann's Book Nook)
•
"a wonderfully entertaining page-turner filled with dark magical lore, murder, pirates, and romance." ( storeyonastory)
•
"Words quite escape me. All I can think is thank you. You have written a story full of lessons and love, showing its readers that no obstacle is insurmountable. Thank you for that." (Andromeda 16)
.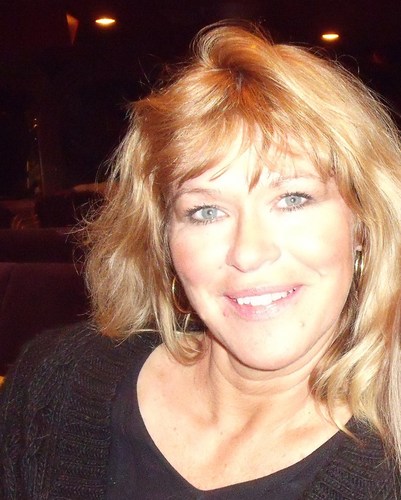 Born and raised on the Canadian prairies, Dianne Greenlay is the author of the hilarious story, THE CAMPING GUY, as well as QUINTSPINNER – A PIRATE'S QUEST and DEADLY MISFORTUNE, Books One and Two in a fast-paced award – winning adventure series, set in the 1700's, in the pirate-infested waters of the West Indies. Greenlay is also a playwright, producer, and Creative Director of the long-running community theater group, Darkhorse Theatre. She is fluent in at least her mother tongue and she thanks her fierce English teachers for that. More of her thoughts on life can be found at www.diannegreenlay.com .
Fine more of Dianne's books on her AMAZON page.
Follow her on TWITTER.